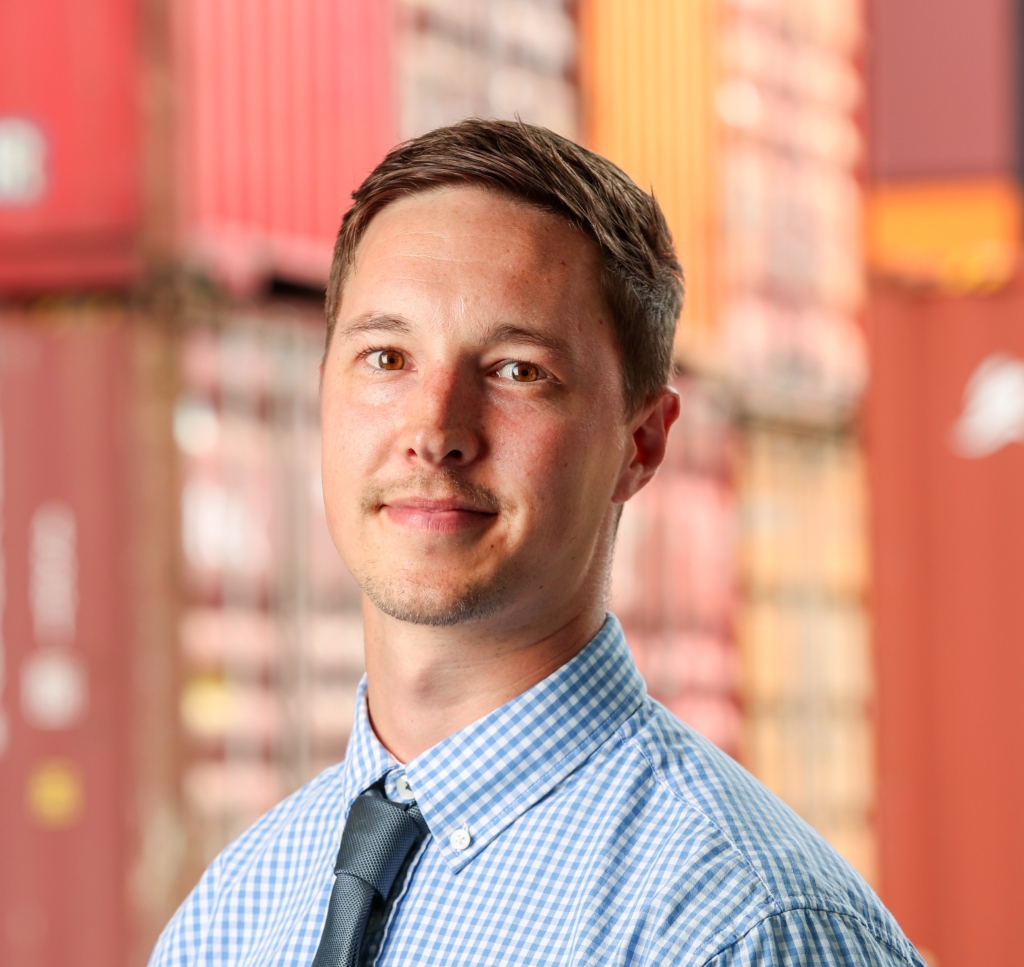 Solent Gateway Ltd, the UK's fastest growing port, is recruiting for a number of roles and is highlighting how transferable skills can open up new career paths by sharing the story of its port security safety officer, Perry Emery.
Perry, who was born in Portsmouth but grew up in the New Forest where he currently resides, joined Solent Gateway Ltd in 2021, previously worked in bar management before moving onto the leisure industry as a personal trainer working up to a fitness club manager role for seven years. As part of this role Perry achieved several health and safety champion awards and subsequently became part of the organisation's health and safety committee.
"I really found my passion for health and safety in my fitness club manager position and was heavily involved in coordinating with the health and safety department. I felt there was a lot of potential for career progression and expanding my knowledge while gaining hands-on experience. I felt I had enough experience to make the move and pursue my new found passion but within a port safety and security remit with the role at Solent Gateway," said Perry.
"Working at Solent Gateway involves working with a myriad of different backgrounds and professions on a daily basis and this has also resulted in learning as I go which is extremely rewarding and satisfying."
When describing a typical week in his role as health and safety officer, Perry says: "Authorisation and manufacture of vehicle and animal passes, updating of induction date/training/safety event spreadsheets, investigation of safety events/ hazard observations. I will also organise fire related works/reviews/maintenance, building related training for other departments, HSEQ duties as well as security related duties. No week is the same but these are a few of the regular themes or activities alongside assisting the security manager and HSEQ manager wherever possible."
The port based in Marchwood, Southampton is currently being developed to create 64 hectares of outstanding, high quality, port-centric logistics space with excellent connectivity by sea, rail and road for commercial business.
"As the port expands, we may welcome customers from hundreds of different sectors, so keeping on top of, or learning in some cases, various legislation will prove an ongoing element of the health and safety department, especially as development progresses," said Perry.
Chris Anderson, head of business development at Solent Gateway Ltd said: "We are recruiting for a number of roles as we continue our development and Perry's story demonstrates how taking just one element of your existing role could spark a new career in something you love. The Solent Gateway family is great to be a part of and we're encouraging anyone who may be interested in our roles to get in touch.
To find out more about Solent Gateway Ltd's current career opportunities, please visit the careers page on this website.
Back to Articles